Dishwasher Repair Service
It's no secret that dishwashers can be a pain to work. They're big, loud, and often frustrating machines. Combine this with the fact that many of them are old and may not be up to par with the latest models, and you have a recipe for disaster. So if your dishwasher is starting to give you trouble, don't wait; call our team at Arabian Ranches today! We're experts in dishwasher repair service and can help get your machine back in working order as quickly as possible.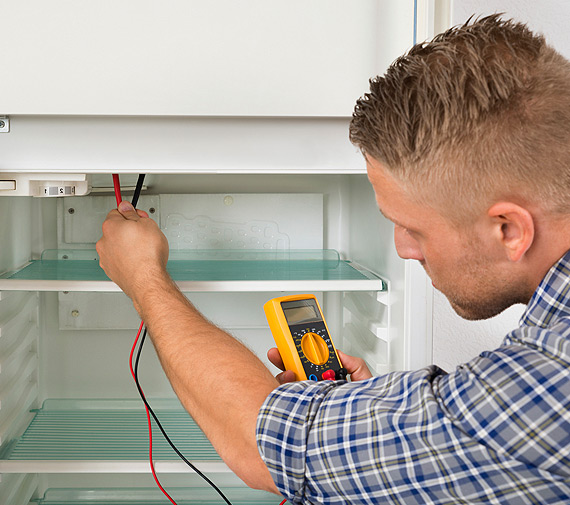 Dishwasher Repair Service in Arabian Ranches
Need dishwasher repair service in Arabian Ranches? Repair is here to help. We offer a wide range of repair services for all makes and models of dishwashers. From fixing a broken pump or motor to clearing drains, we have the expertise to get your appliance back up and running like new.
Let our team take care of everything for you, so you can spend your time doing what you love: cooking delicious meals for your family. Contact us today to schedule a free consultation with one of our experts!
Al Barouda The Best Dishwasher Repair Service
Thanks for considering our Dishwasher Repair service in Arabian Ranches. We specialize in repairing all types of dishwashers. From small, single-lever machines to top-loading models, we can usually fix the problem and get your device back up and running as well as new.
Our team has years of experience working on dishwashers, and we always take the time to properly diagnose the problem before proceeding with any repairs. We also use only quality parts and materials when building our machines, so you can be sure that your dishwasher will work like a new one once we're done.
Call us at (058) 293-5151 to schedule an appointment or learn more about our Dishwasher Repair service in Arabian Ranches.
What is the Cause of a Dishwasher not Running?
If your dishwasher is not running, there could be several reasons. The most common issue is a broken or clogged filter. If the filter isn't cleaning the dishes properly, water will splash back onto the motor and start it up. Another cause is a loose connection between the dishwasher hose and the spray arm. It can happen if water leaks into the dishwasher from above or the hose has been kinked. Finally, dirty filters and hard water can prevent your dishwasher from operating correctly. If you notice any of these issues, call our team for help.
How to Fix a Broken Dishwasher in Arabian Ranches
If you require a dishwasher repair service in Arabian Ranches, call on the professionals at Appliance Repairmen. Our team is equipped with the latest diagnostic and repair tools, so we can quickly and efficiently fix your dishwasher.
If your dishwasher isn't draining correctly, we'll check to see if there are any clogged pipes or drainage issues. If there are no blockages, we may need to replace your dishwasher's pump or motor. In most cases, cleaning and adjusting your dishwasher's filters will correct these issues and get your machine back up and running like new.
If you're experiencing other problems with your dishwasher, don't hesitate to call the Appliance Repairmen. We'll be happy to help you troubleshoot and get your machine working like new again!
Tips for Safe Disposal of Dishes after Repair
There are a few steps you can take to dispose of dishes safely following a dishwasher repair service.
Dispose of dirty dishes immediately after using the dishwasher. Dishwashers fill up quickly with water and suds, making it difficult to clean the dishware properly. In addition, dirty dishes will contaminate other words and may also cause poor-quality cleaning in the future.
Run the dishwasher with a small amount of water first to test for leaks or clogs. If there are no problems, fill the machine halfway with water and run it as usual. It will help determine if any repairs need to be made before running it at total capacity.
Use cold water when washing large pieces of glass or pottery. Hot water can structurally change these materials, making them brittle and more likely to break during washing.
Clean and dry all surfaces before putting anything into the dishwasher. It includes utensils, rugs, countertops, etc., so that food doesn't accumulate and cause problems later on.
Your fridge or freezer stopped working, don't worry and book online today!
Dryer Repairs Service Dubai, Dryers and washers are very common in every household. Almost every family has a clothes dryer and it usually goes with a washer. It is important to keep your dryer working well so you can properly take care of your laundry.
The technicians we hire for dishwasher repair are top-quality, experienced. Our technicians will repair your dishwasher within 24 hours. Dubai Dishwasher Repair is a specialty of ours.
An inefficient AC is one of the most frustrating and uncomfortable things to experience. The weather of Dubai is warmer, therefore, managing a comfortable environment without an AC is tougher.
Oven Repair Service – Ovens are marvels of contemporary engineering, according to some. Every household in Dubai now contains an oven due to the advancement of technology.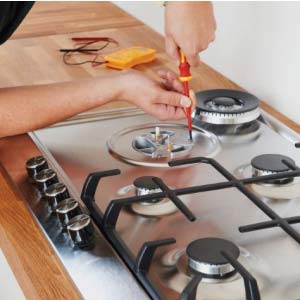 Stove repair services are a necessity for homes with ovens and stoves. Whether your stove or oven has stopped heating, is having trouble cooking food evenly, or has broken down completely, the team at Appliance Repair Plus will be able to fix it.
Al Barouda able to repair washing machine of all brands and all technology like fully automatic, Semi-Automatic, front loading, top loading, compact and combination units. Let hire our experienced washing machine technician on the call.
Refrigerator Repair Services of Fridge Repair in Dubai is a need of every family, and you will definitely look for expert fridge repair service provider in Dubai. Luckily, you are in the right place.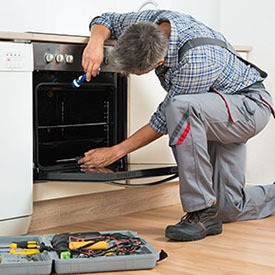 Cooker repair services are a necessity for homes with cooking range and stoves. Whether your cooking range or oven has stopped heating, is having trouble cooking food evenly, or has broken down completely, the team at Al Barouda Appliance Repair  will be able to fix it.

What should you do if you have technical problems with any machine? Who will do the best work? Who will grant you work? These are all questions that you may have, but there is no one who can give you a pathetic answer. Al Brouda Repair will answer all your questions.
 We provide the highest quality repair and maintenance services for your home appliances. You are now thinking about your commercial space. Right? Al Brouda Repair can help you with your residential and commercial appliances. We deliver fast and efficient results.